A Place to Learn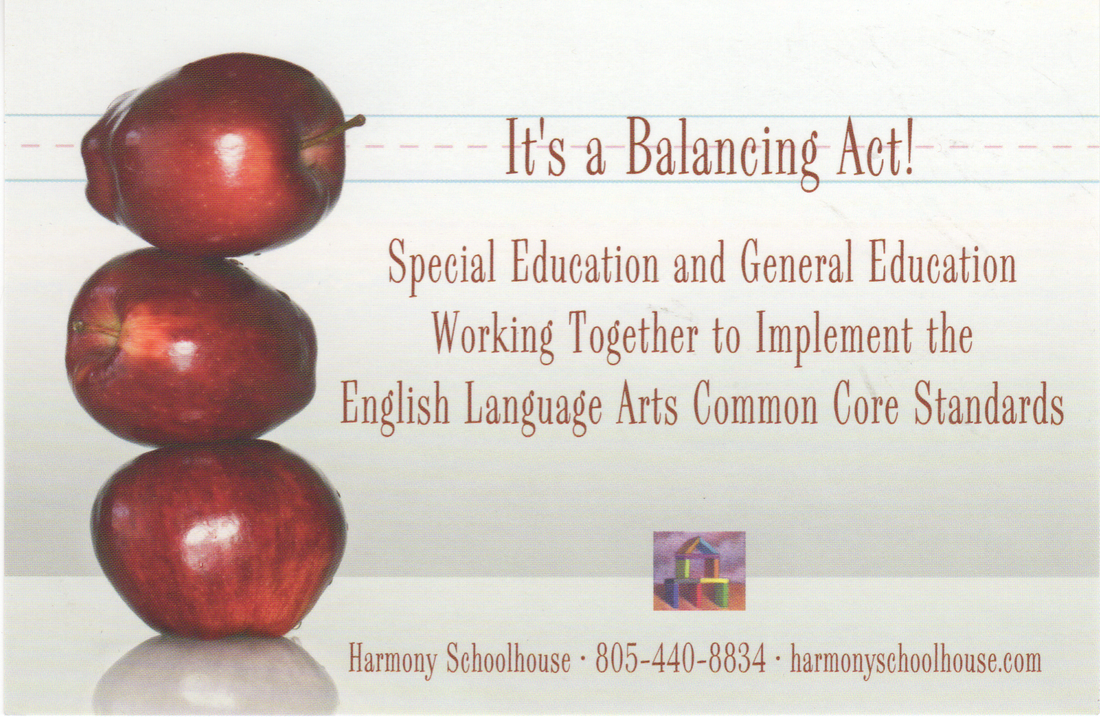 Image: Vista Print

Welcome to Harmony Schoolhouse, A Place to Learn

It is our mission to support Special Education teachers and General Education teachers to work together for a seamless integration of the Common Core English Language Arts Standards and curriculum within a
multi-tiered system of intervention.

What sets Harmony Schoolhouse apart?

We provide personalized support by becoming a member of your team to work closely with teachers and administrators. Services are rendered to a limited client base to assure a closely monitored plan of action with focused attention to individual school district and school site needs.