I have a soft pillow on which to lay my head every night. My home is filled with treasures and memories. My cabinets and freezer are stacked with food. I have the love and support of my family. I have trustworthy friends. I have my health. There is so much abundance in my life, and much of the time it slips right by.

The other morning around 6:00AM, I was walking my dogs and I realized I felt completely satisfied and blissful. It was at that moment I realized quite clearly the gifts I've been given.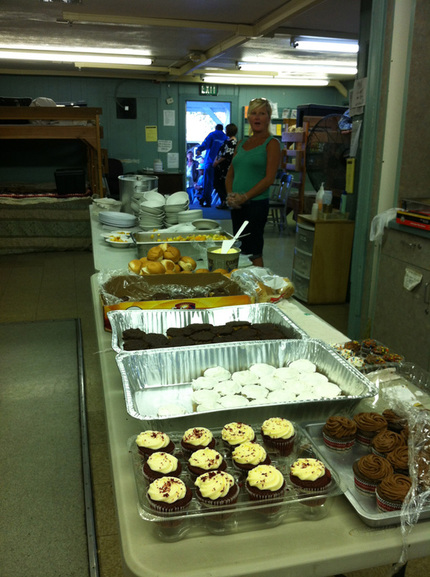 I thought about the many people on this beautiful earth that would give their right arm to enjoy a tenth of what I have. Funny thing is, many of these live here in the United States. How many people go to bed hungry and cold? How many of us don't, but never give it a second thought?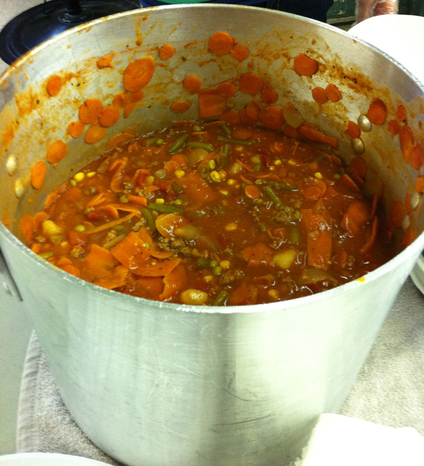 I look closer and there are those who live right around me that are suffering from homelessness. Here in San Luis Obispo, there are plenty of people who need a hand up, not a hand out. But the hand-up begins with a hand-out.

I have the privilege of serving a monthly meal at the homeless shelter. I have never done this type of service before. I attend the Johnson Ave. Church of Christ and it with their homeless ministry that I enjoy the pleasure of service.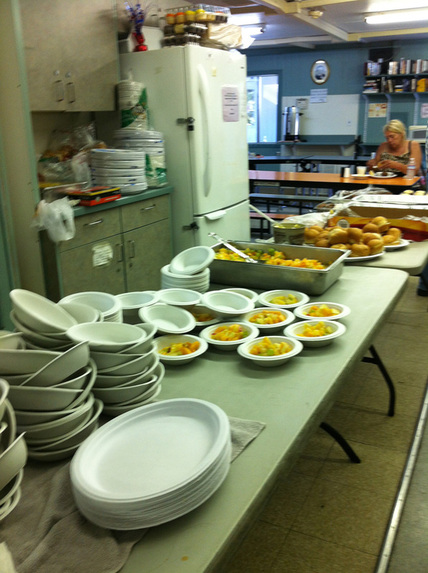 The church puts together a meal of a delicious stew, fruit salad, buttered rolls and cupcakes. In fact my sweet mother and sister-in-law have a cupcake party once a month and meet to bake and frost 4 dozen treats.
While this is happening up in Cambria, there is another group that is patiently slicing fruit, even the grapes. And still another that uses a common recipe to blend the stew. It requires many hands and faithful commitment to create this meal.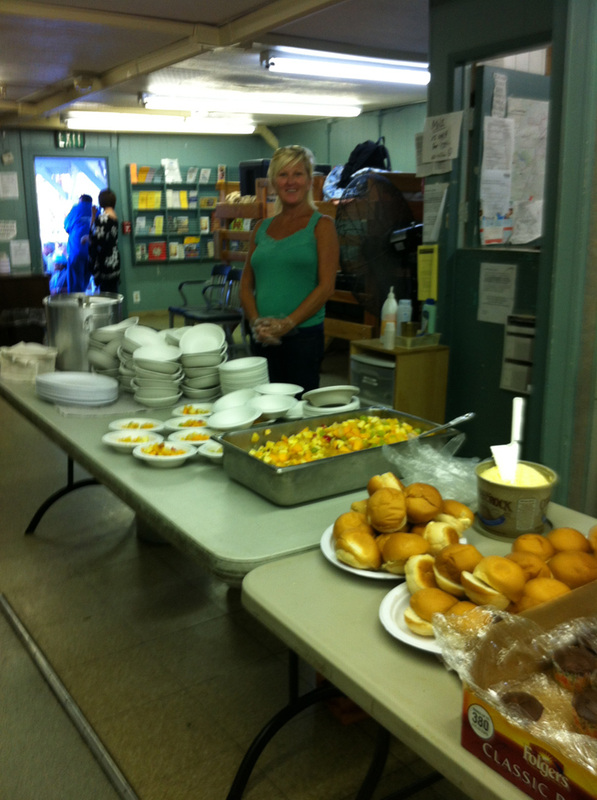 I am always reminded of the love of Christ when I see the beautiful faces and warm smiles of those who pass through the serving line. From the outside, it may seem like it is a wonderful opportunity for those less fortunate to have a substantial meal, and be shown Christian love. The truth is, it is the love of Christ that I receive from them. Every time I get into my car after serving, drive to my home, and pull into the driveway, I realize those who I want to help, have given to me through a "hand-out" of love, to feel and understand more clearly God's saving grace.

It is my prayer that we all band together to help those who do not have a place to call home, and that they are selflessly supported by us who do.