So here are the three most recent sets of prayer bowls. I think they turned out great!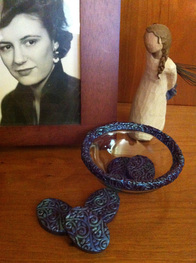 Not to take away from the bowls, but the beauty in the picture is my mom when she was 18. Wow!
So, there you have it. If you are interested knowing more about the prayer bowls, just click on a picture and it will take you to the Prayer Bowl Project. You can also purchase them from my ETSY shop.