As you know, my first graders have been adding texture to their art projects. Here's a quick review of what we've ben up to. We started out studying Gustav Klimt and his use of color, line and shape to fill his work with texture. We created a piece using "The Kiss" as our inspiration.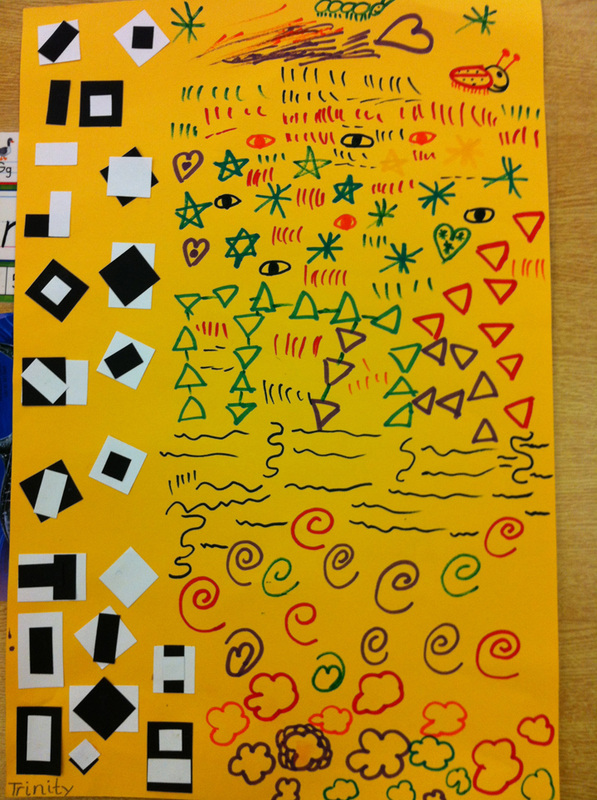 Next, we learned texture vocabulary and used a viewfinder to locate shapes and lines that reminded us of a particular texture.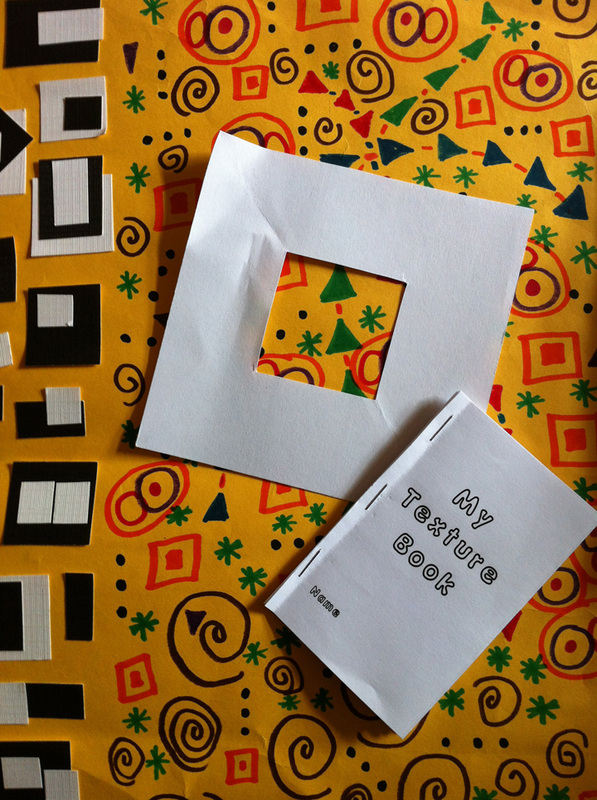 Finally, we recorded our lines and shapes in a texture sketchbook.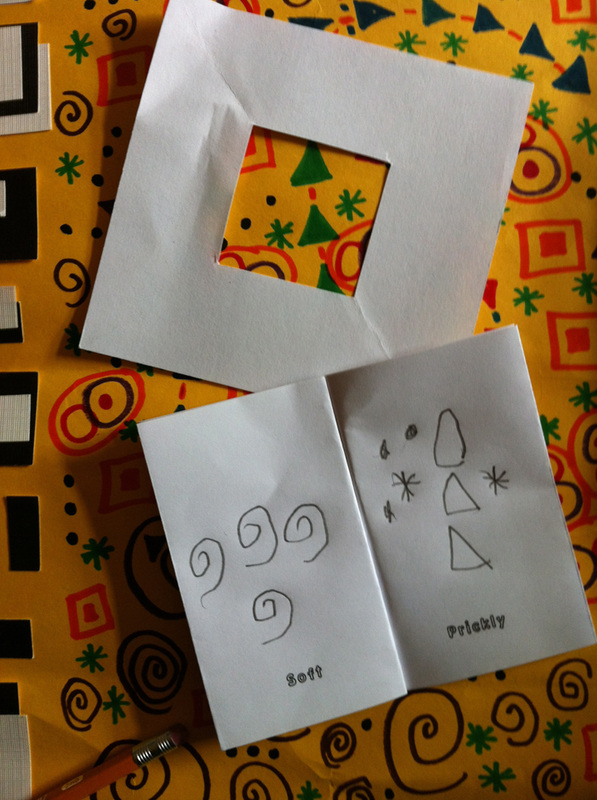 We continued with texture by reading "Where the Wild Things Are," by American writer and illustrator Maurice Sendak. We studied his illustrations to see how he used line and shape to develop texture.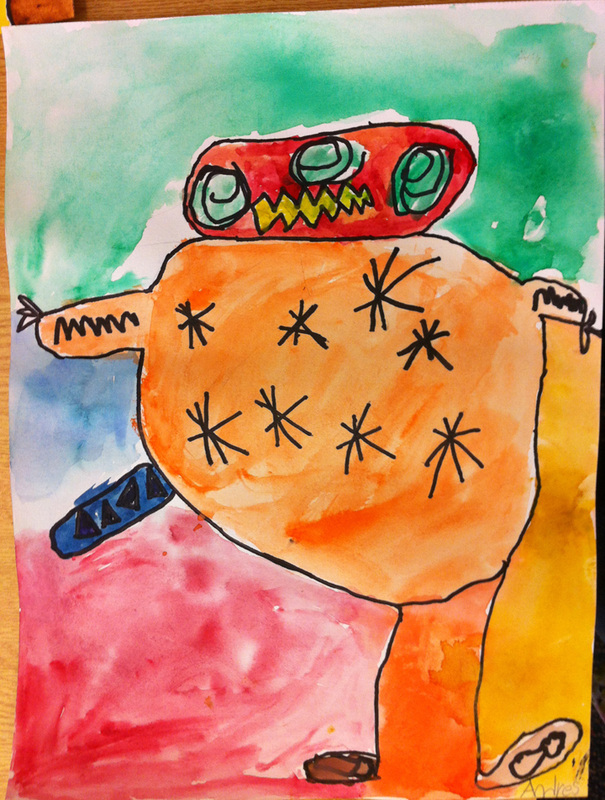 Then we drew monsters and included the lines and shapes from our sketchbooks to show texture.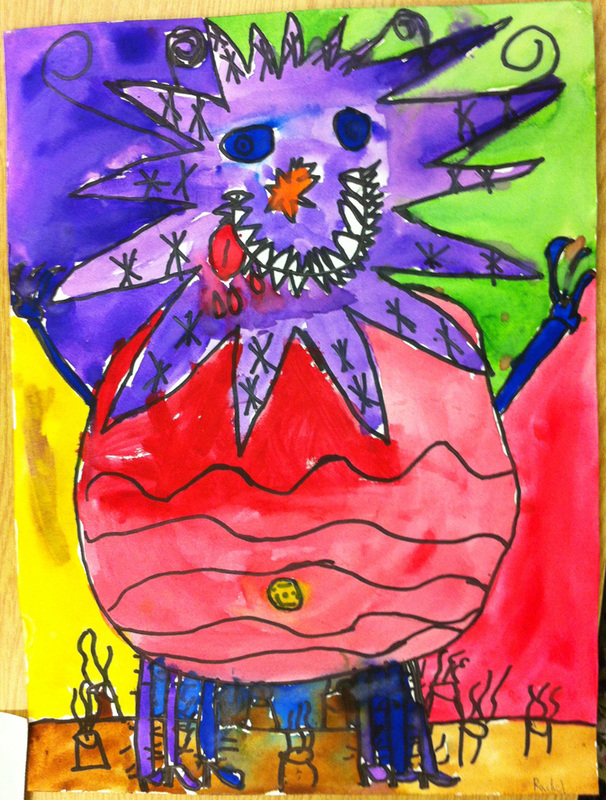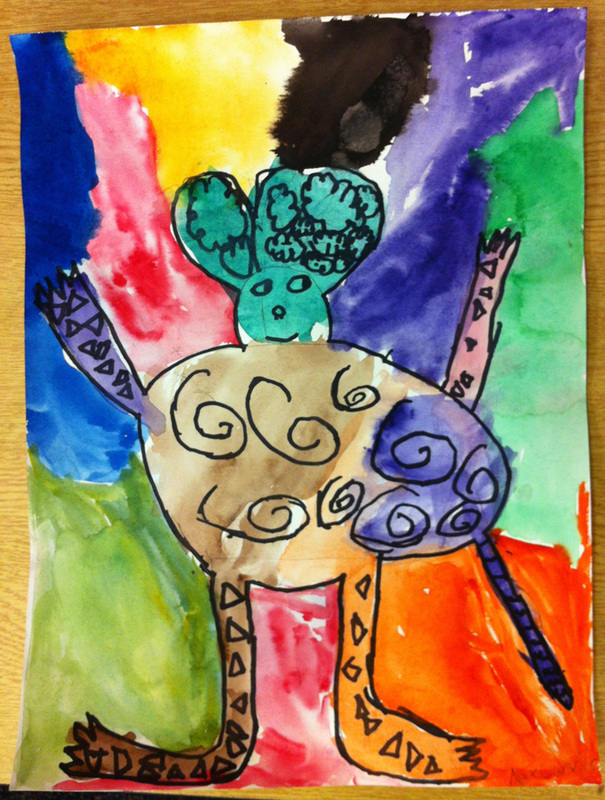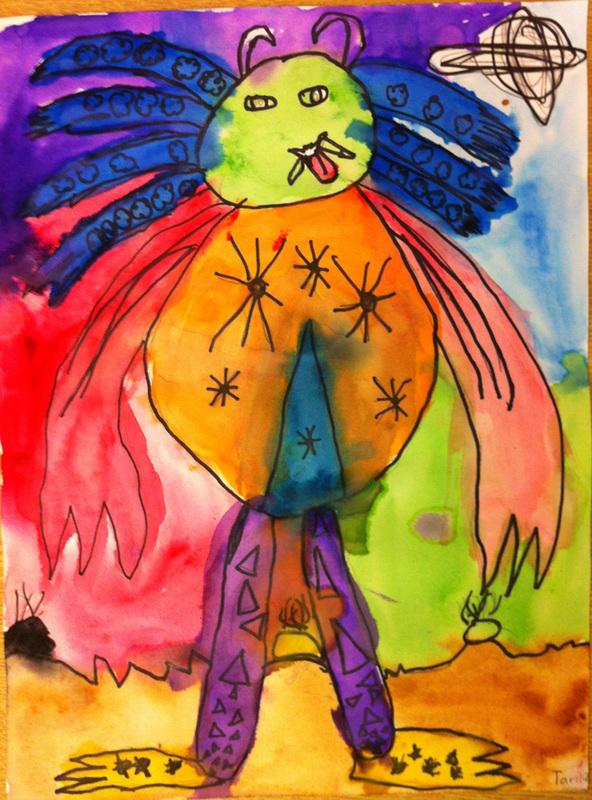 Next, we painted them with watercolors. As you can see, the results are fantastic!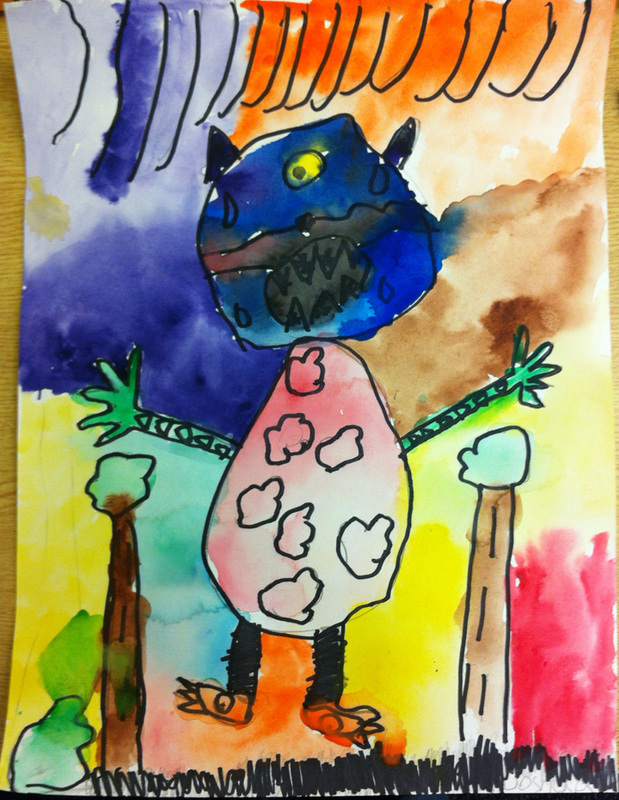 The teachers now have a great writing prompt. It just so happens that they are working on the use of adjectives. Perfect!