You might remember back on February 1 I posted some of my students projects. My third graders did a study of color value, shade and tint. The next step was to apply the principle. We created
monochormatic portraits using secondary colors.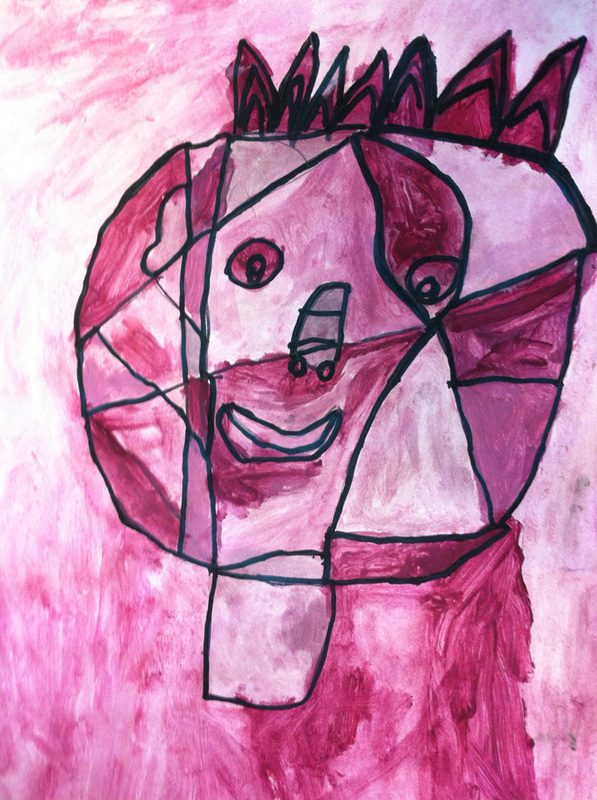 We started out by drawing face. This was done through a direct instruction process where we worked step by step, drawing the elements of the face.
Then the students were free to add their own hair style.

Next we erased the guide lines we used to draw the face, and then sectioned it off with a variety of lines.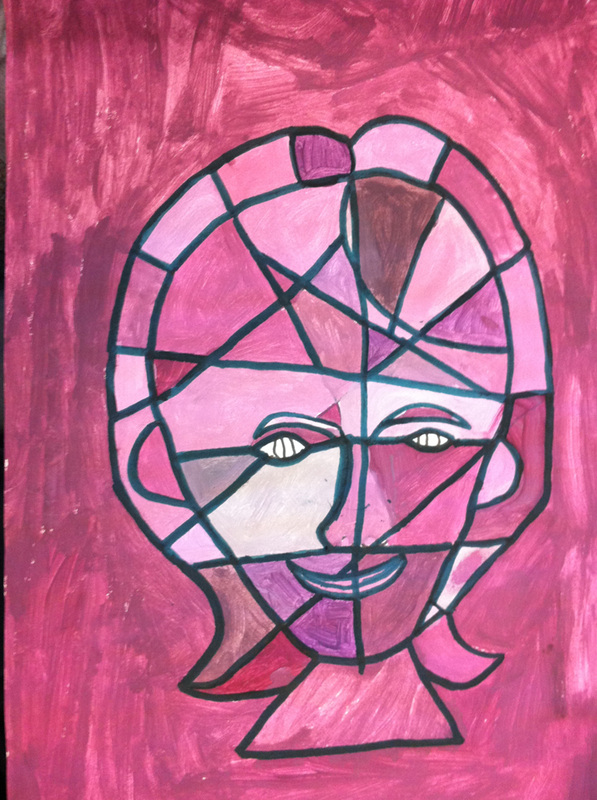 We traced over the pencil lines of the face, hair and dividing lines with a sharpie so they could see the lines when they painted.

The students had a choice of mixing a secondary color. Using only that color and black and white, the mixed a series of tints and shades.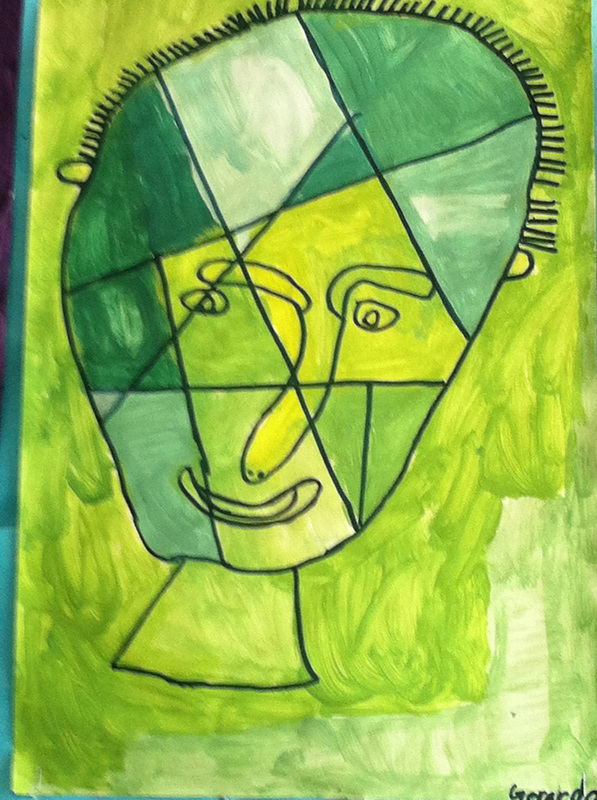 To finish the background we mixed all the remaining paint on their palette, less the black because it has just too much value.

The final step was to use a water based marker to retrace the lines of the face, hair and dividing lines one more time to make the shapes of color pop. I think the results are great! I can't wait to share our final project with you. We are applying the principle to landscapes using colored pencils.