If you have been following my journey with the Children's Creative Project, you know that my third graders have been working on value, tint and shade.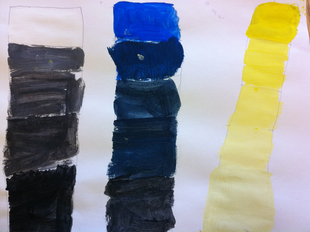 We moved on to create monochromatic portraits using secondary colors the students mixed.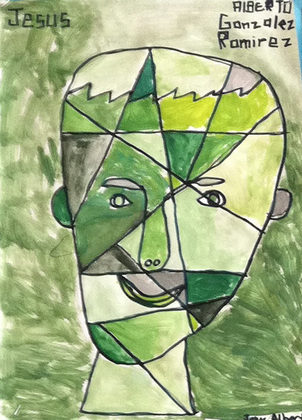 Next, we were ready to begin our final project, drawing a landscape that incorporated tints and shades. This lesson came from Kathy Barbro's, Art Projects for Kids. You'll see the similarity right away. I used the same design, but changed the use of medium and color. Kathy used different colors to create depth and oil pastels. We used colored pencils and developed depth with tents and shades.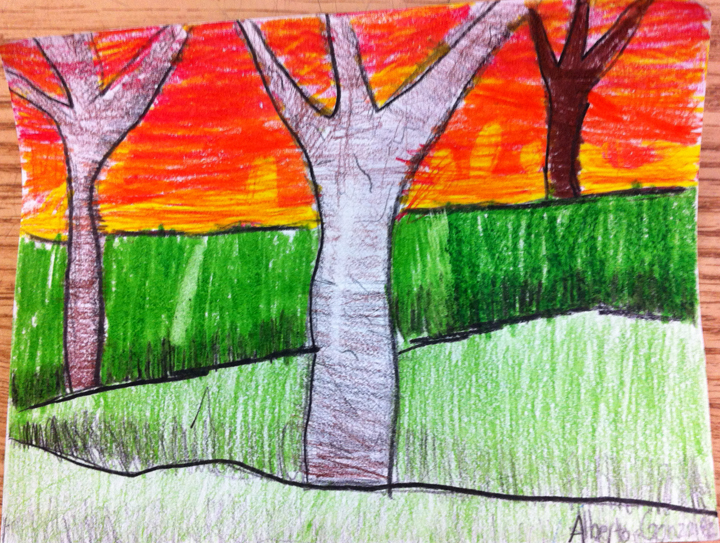 We began with a lesson on using colored pencils and creating tints and shades with them. Shades were created using a black colored pencil, and because we didn't have white pencils we used the white paper to develop tints by adjusted the pressure used on the pencil while coloring.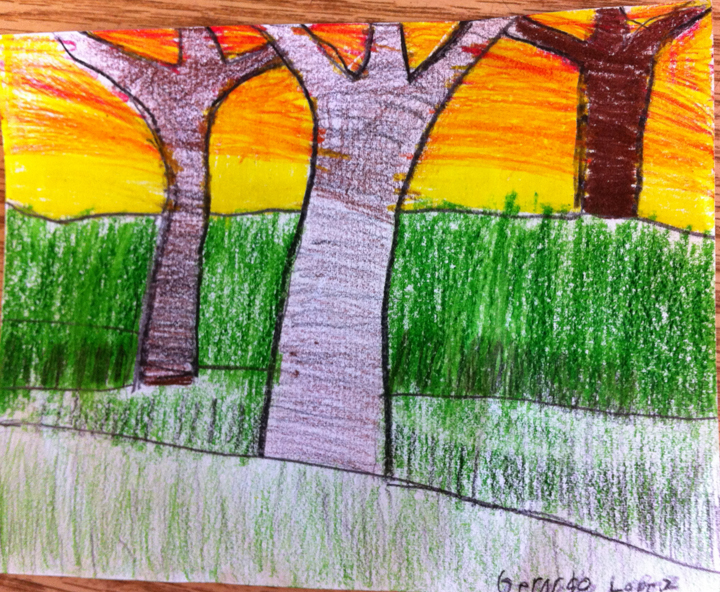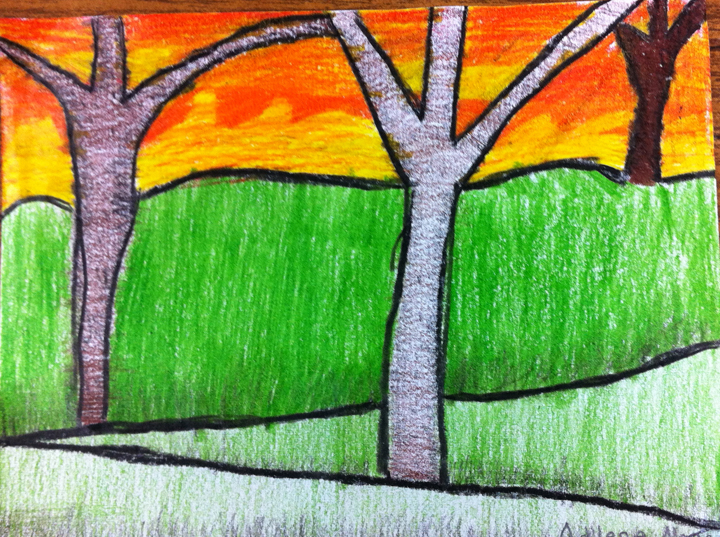 We also talked about using color to build depth in the foreground, middle ground and background. Things in the foreground are larger and lighter; things in the background are smaller and darker. This all came together as we practiced creating tints and shades. This lesson use a whole 45-minute session.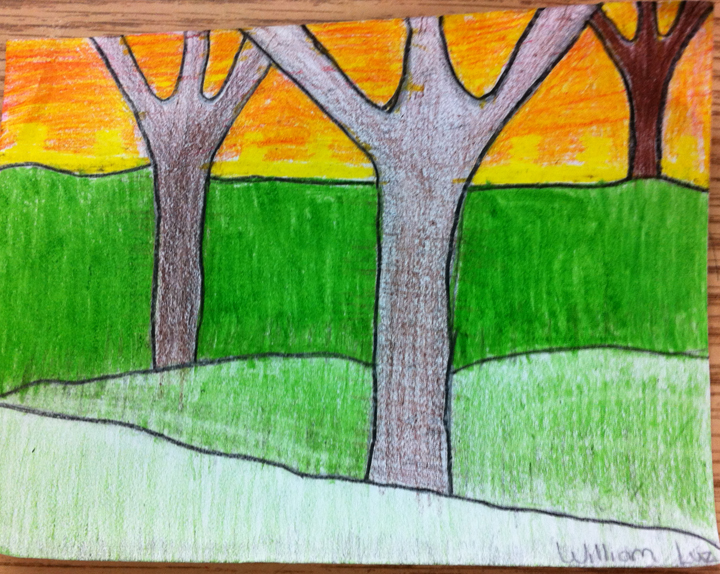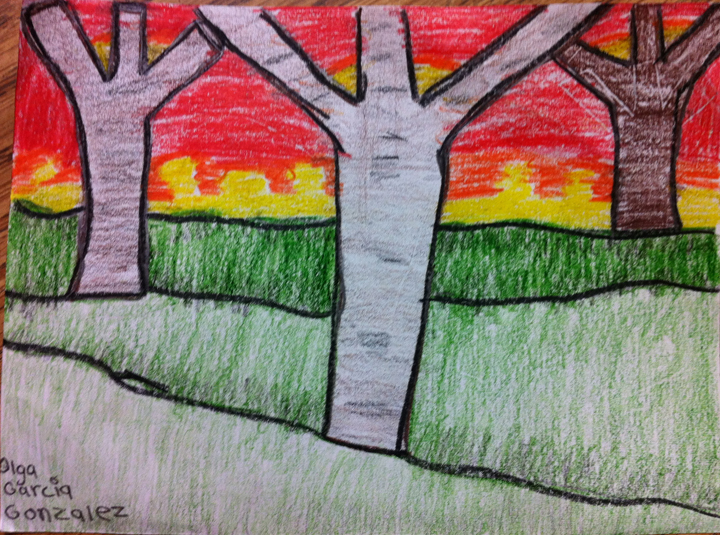 Finally, through a direct instruction lesson, we accomplished our goal of creating depth using color, tints, and shades.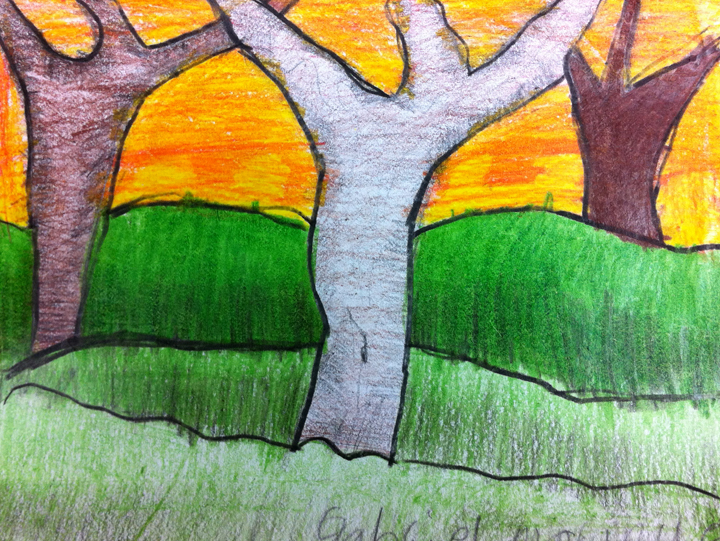 Looking at the photos of the students' work, I know you will agree.