It's been a long time since my last post. So sorry about that. I left you hanging, wondering about how the second graders did on their collograph printing experience.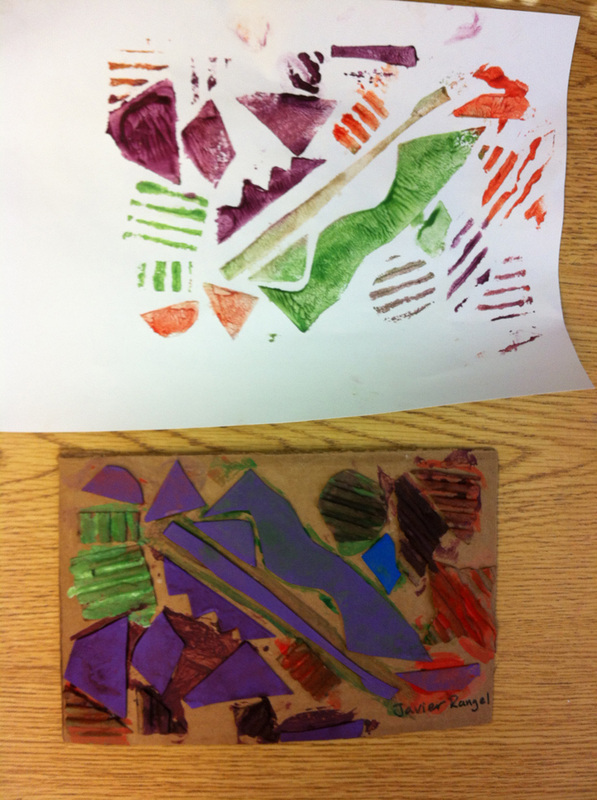 Well, a picture says a thousand words. They did fabulously! It was a bit messy, but the experience was wonderful.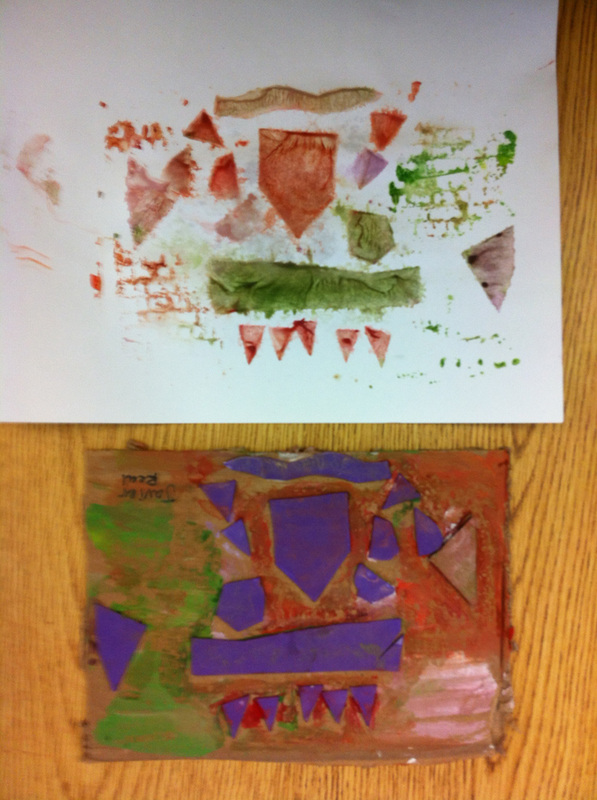 We used the same procedure as the fourth graders. Some of the students didn't place a lot of elements, but still the result looks great. I especially like the one above. Notice how the texture of the card board backing was transferred in the process. It had to do with the cardboard itself. (Only those students who happened to get the pieces from this particular box, had this effect.) We covered the cardboard and elements with glue, and I'm wondering if the moisture in the glue caused the cardboard to ripple, or if it was caused by the moisture int he paint. Regardless, I love it.