Our lessons in printmaking are complete. We began with monoprints. (The lesson really focused on mixing colors and how to clean our paint brushes,) but we did this by making monoprints using tempera painted on Plexiglass.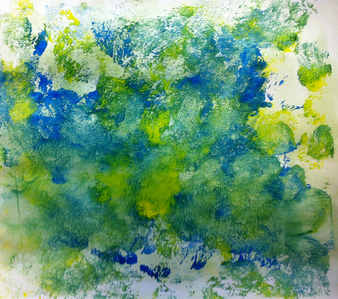 Our second print was a collograph relief print. We used one session to make the printing plate using corrugated and craft foam. The next week printed using tempera paint.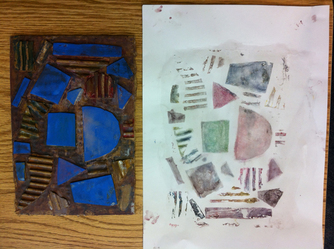 Our third print was a sort of engraved print. We used craft foam to create a radial symmetry print.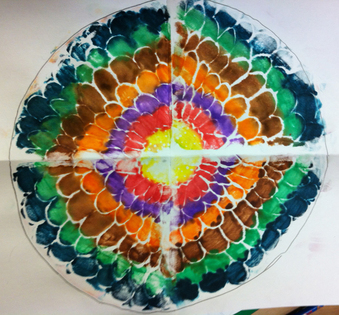 Our final project incorporated all of the prints. The students made flag books.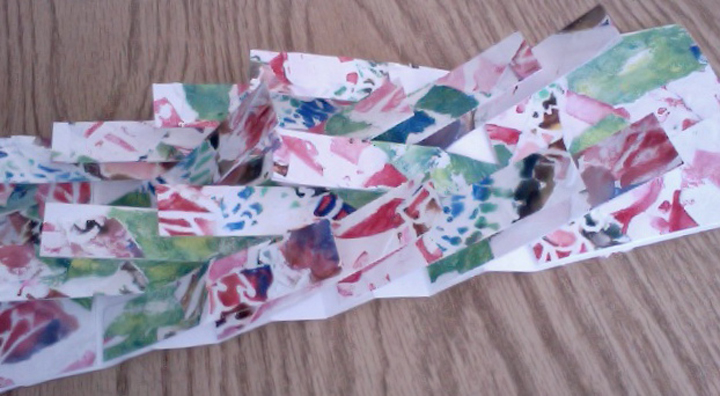 We started by tearing up the prints and collaging them onto one page.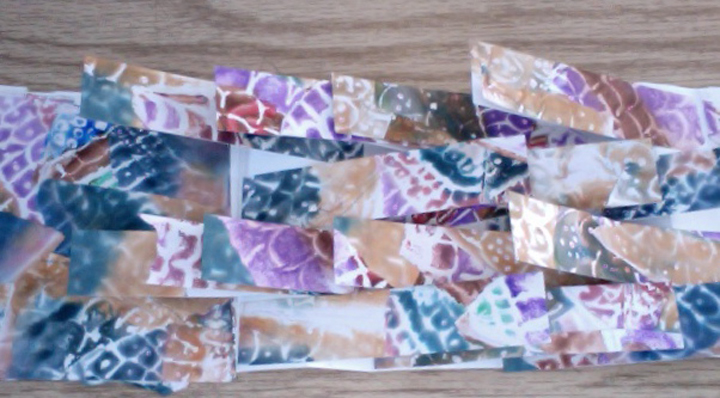 The student stowed their extra scraps from their prints in ziplock bags, and I collected the bags and the completed collages. I took the finished collages home and cut them into the components needed for the flag books and stowed them away in the student's scrap bag.


It took some organization to keep the flag book pieces and scraps sorted by student, and some time to cut all the pieces, but I think you will agree, the results are worth the effort.


The flag book when it is closed, the pages can be turned like a book. The pages allows the back of the flags to be used by the students to journal about their print making experience.