This is the last of the printing exercises done by my fourth graders. We used craft foam to make stamps. To begin the lesson we had a discussion on symmetry and reflections. The students had some examples posted on their bulletin board, so I knew they were familiar with the concept. I showed them a few examples of radial symmetry form nature as well as art and stained glass work.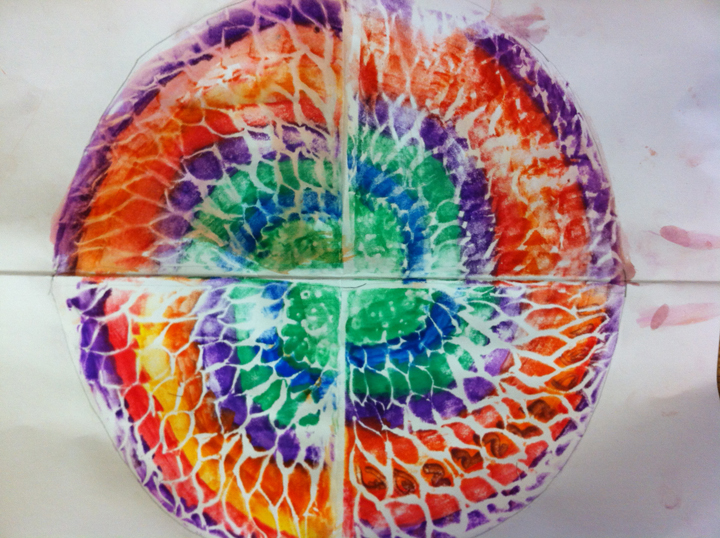 We started out by folding our paper into quarters. Prior to the lesson I cut craft foam into a quarters of an 8 inch diameter circle. The students aligned the right angle of the foam piece with the center point of the folds and traced around the curve of the shape to form a circle on their paper. We used this as a template for placing our print.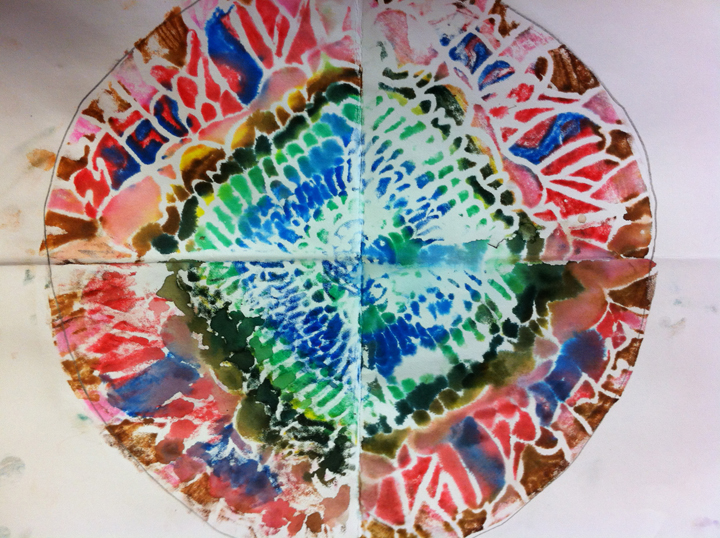 Next the students engraved the craft foam using a dull pencil point. They started at the point of their quarter pie piece and drew a design around it. They continued drawing designs around the center until they reached the edge. The retraced the completed design several times to be sure the engraving was deep enough to give a clear print.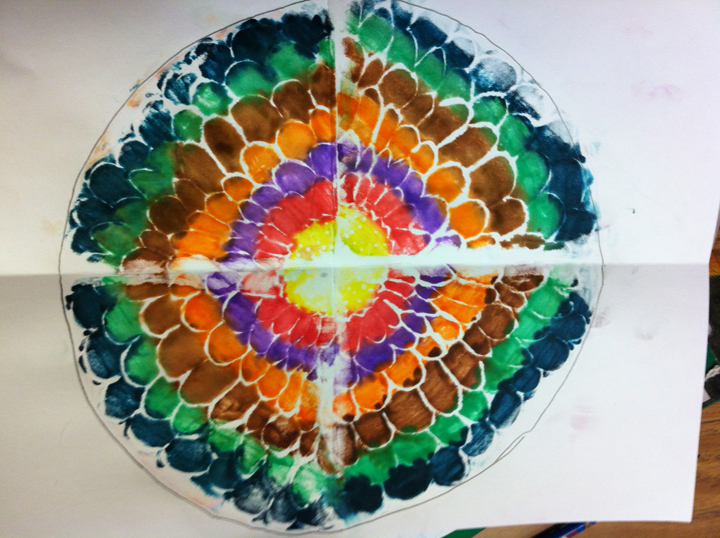 When the design was etched deep enough, they colored their design using water-based markers. The classroom teacher and I were armed with spray bottles filled with water. When a student was done coloring the stamp, they raised their hand, and we sprayed a few sprits onto one quarter of their paper.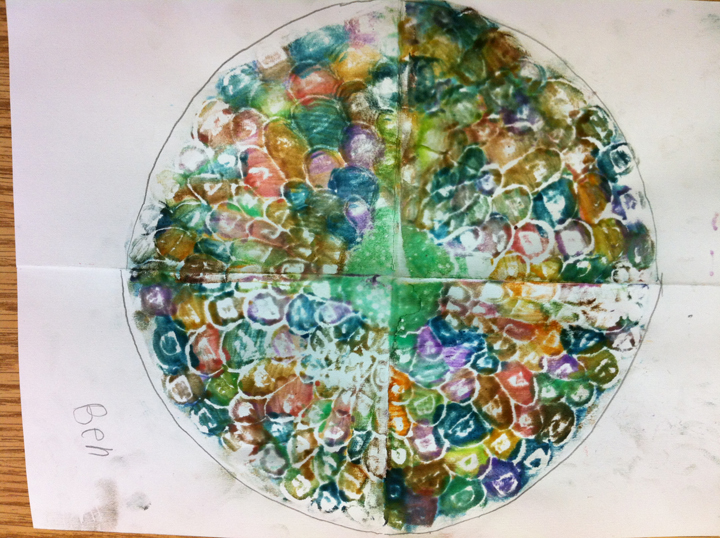 The student then aligned the pie piece with the template and pressed the foam face down on their paper. (There is no hurry at this point, not like with the collographs painted with tempera. In fact, the longer you wait, the better the print if the paper is not too wet.) They gently rubbed the back of the foam to release the stamp image. (if you push and rub too hard it stretches the foam and distorts the image)


After they pulled the stamp to reveal the image, they color the stamp again using the same colors. The process is repeated 3 times to complete the circle.

I think you will agree, the results are beautiful!