This week my kindergarten classes investigated the artist Paul Klee. We are studying line and shape, and Klee's work is fabulous as an example.
We looked at many samples of Klee's work, but focused our investigation on his work, "Park bei Lu 1938."
We talked about the things you might find in a park and our vocabulary word for the day was, represent. I asked the children what the lines in Klee's work might represent. They said slides and swing sets, trees and people.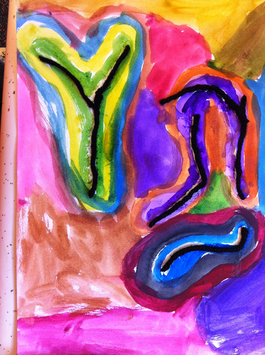 To begin, the children glued black yarn to watercolor paper to represent the things they would see at a park. This step was a challenge because the glue sticks we were using didn't stick to the yarn. So instead, we put the glue on the paper and stuck the yarn to it.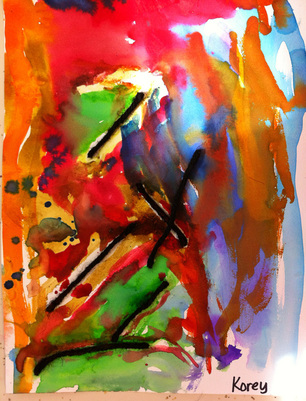 Before we started painting, I demonstrated how to use the paint brush to pull the paint. We practiced pulling the brush rather than scrubbing with it. It was a delight to see how the children applied this new skill to their work.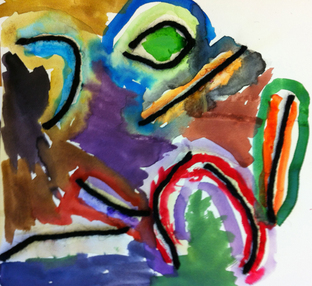 I am so pleased with the results. The children created beautiful works of art. I wish I could share them all with you. Previously I shared the project with my husband. He was sure I was expecting way too much from kindergarteners. When he saw the results, he was blown away. He said each and every one was exceptional. I think you will agree!