On Tuesday of last week I worked with four groups of first graders. One of the visual arts standards for first grade is the use of texture. We are using the work of Gustav Klimt as our example of texture and shape in works of art.
I shared many samples of Klimt's work and we identified the different shapes he used. Our work focused on "The Kiss,1907-1908"
After the introduction, I took the students through a direct instruction lesson with step by step modeling.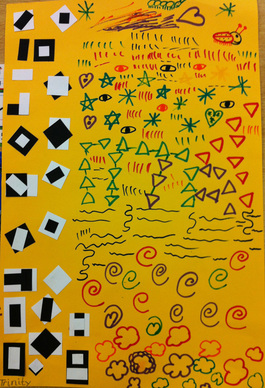 We began by gluing precut squares and rectangles from black and white paper to a golden background. This represents Klimt's use of gold leaf in his original work.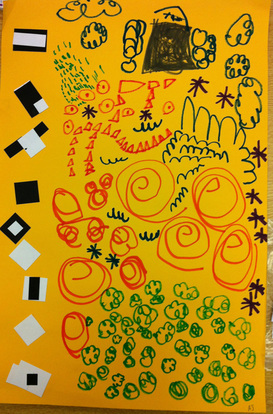 Starting at the bottom of the page, I modeled on the overhead projector, different sets of shapes that can be found in, "The Kiss."
As we added shapes I informally introduced vocabulary for texture.

During our second session we used view finders to locate specific examples of texture, and sketchbooks to record our choices.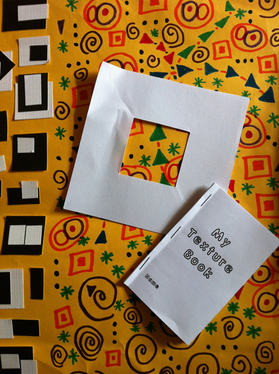 I passed around objects so the students could feel the texture and clarify vocabulary definitions.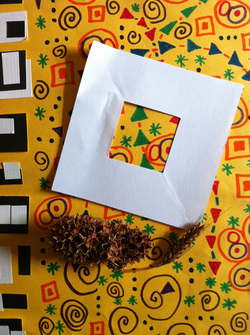 Finally, the students drew their representation of the texture in their books. It was a great lesson. The children were so enthused about touching the different items and discussing how they felt. They made connections to past experiences and were very insightful.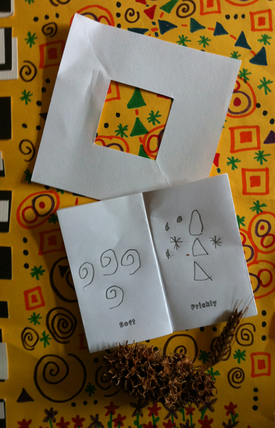 Stay tuned for our next lesson. We will be creating imaginary animals and representing the texture of their hides with sketch examples.