I am really searching for the path that I am to take in life. I know that I have the ability to do what must be done along the path, whatever it may be, I know that ability comes from God. He will direct my path. I truly believe this. But what is the path?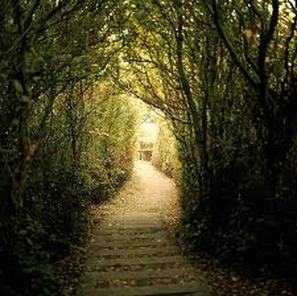 I was discussing this with my friend Jan. She said that Anne Graham Lotz would say to get in the Word. I know that, but I'm just not hearing it.

We talked on and I siad that I just can't sit here, I have to keep moving. Jan responded with a wonderful analogy. In Matthew 6:26 Jesus says to look to the birds. They don't worry about what they will eat, God provides for them. If He provides for them, how much more will He provide for us?
When you look at the birds, they don't just sit there with their mouths open. They fly to the ground and dig for worms.

Jan went on to say that she believes that God will direct our path by shutting doors. If you strive toward something and it just doesn't seem to be working, perhaps God is directing you to another path.

This took us to a discussion we had at Bible study. Charlotte shared a strategy of using a two page spread of a journal. On the left-hand page, record your prayer requests, questions, or searching statements. On the right-hand page, record the events of the answered prayers and questions.

If we stop long enough to reflect on our past prayers for God to show us the the way and see what doors have been shut, we will realize the path that God has chosen for us. When one thing ends...God's will to end it, another begins...God's will to guide. But you have to look back to see it. Kind of like driving forward through the rear view mirror.
So back to the birds. If one digs in a certain place and doesn't find a worm, (that is not the path God has for it) it moves on to another spot to find a worm. There it is!
If the bird had continued to dig in the first location he may have ended up in a hole or stuck in a rut, far off from where God intended to be.

So perhaps I need to look and be aware of doors closing rather than continuing head-strong in the direction I think best. Guess what? I end up with the fight for control. Oh to have control...my endless battle.

Well, here's to Anne Graham Lots! So I'm in the Word this morning, 1Samuel 11:20-24 ...Do not turn aside from following the Lord, but serve the Lord with all your heart. And do not turn aside, for then you would go after empty things which cannot profit or deliver, for they are nothing...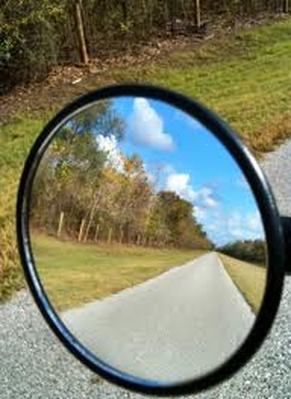 Only fear the Lord and serve Him in truth with all your heart. For consider what great things He has done for you.

There it is!! Driving forward through the rear view mirror!