Like many otheres in our nation and comunities I am facing the down turn in the economy. I would be a liar if I said it is not stressing me out. It would be totally untrue if I said it is not in the forefront of my mind. What if the worst thing happened and the work really has dried up?

This moring an email came in from Laura Roeder of The Dash with a video of how her worst fear came true.
As I watched this, I felt a sense of calm. You see, I have had many a conversation with God about this. Not about Laura's fears, but mine ($$$ :•( ). I felt like I was being reassured that I have choices. My first choice is to GET UP!

Just look at the face of this babe. There is no fear. He has complete faith in his father. Like this child, I know that I too can stand without fear. For the love of my Father is supporting me. My second choice is to take the first step, even if it is a baby step.
I know that through the challenges of my life, no matter how large they seem to be, they are already solved. The Hand that leads me will always see me through. With each step I will see more of the path He has for me tho the waves of life contiue like the tides.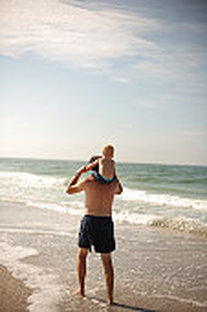 With what seems to be the worst thing, I know if it were to happen, He would pick me up and carry me.

So the worst is not the worst, and the sun will continue to shine. So I'm standing and taking the steps to walk in His way as I journey on pursuing the work I know He has for me.