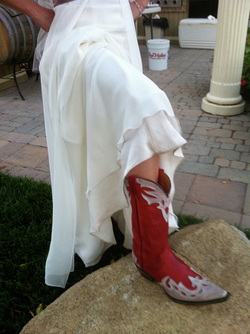 It was a fun weekend. We attended a wedding and visited The Chestnut Farm. The wedding was held on the grounds of a beautiful victorian style farm house. The day was perfect for the newlywed's celebration. As you can see the bride was ready for anything she might encounter on the grounds. We enjoyed a balmy evening in the country and danced the night away.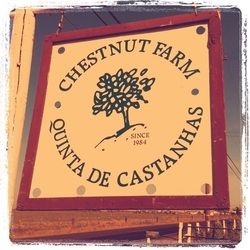 We also visited the Chestnut Farm which is the home of the Avilas, my husband's sister's family.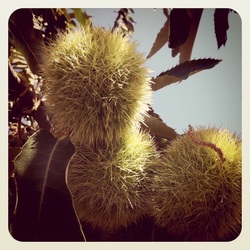 Chestnuts are interesting. Inside this prickly cover is the sweet meat of the nut. I love the way these dry after they have split and the nut has been released. They are just beautiful. But you have to be careful because they are really sharp.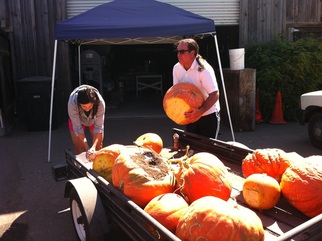 It was also pumpkin harvest day on the farm. The pumpkins had been scared with family names and needed to be cleaned prior to delivery. We were lucky enough to get one inscribed with the word 'welcome,' and it is a great addition to our front porch.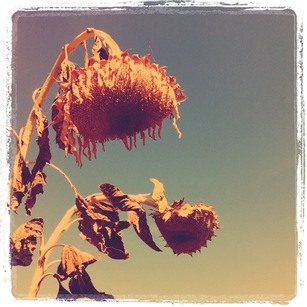 The other highlight to the weekend was learning about the Instagram app for my iphone. It edits photographs. Isn't this one of sunflowers just beautiful? And how about this windmill, can you believe I took these pictures? I feel like a professional!