As most of you know, I've opened a shop on ETSY. If you haven't visited, just click the link in the side bar. In just one week I have had 3 sales! I am beginning to figure out the basics but have a lot to learn. It is amazing to me how ETSY and PayPal work seamlessly together. Technology is wonderful. Here are the two items I listed today.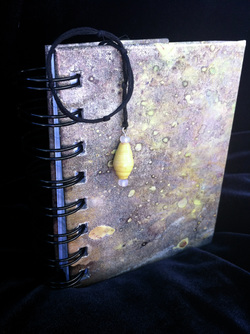 This mini notebook (4" x 3") is covered with citra-solve treated National Geographic pages. This is a favorite technique. You never know what you will get, and the results are amazing! It is also special because the page marker has a paper bead made by the women of Ghana.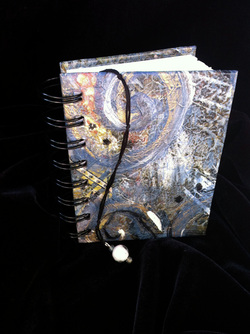 This one is covered with painted tissue papers. This technique is a bit messy and the papers are very fragile. I love the depth and texture. Its page marker bauble is a vintage glass bead.